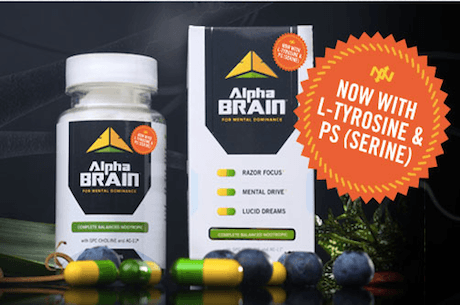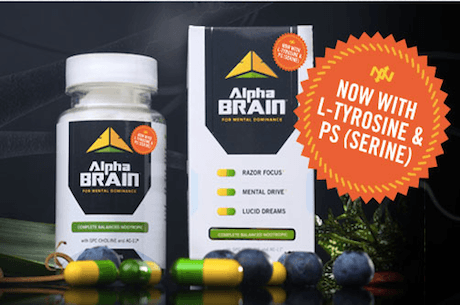 Alpha Brain, the first nootropic stack available from Onnit Labs, has quickly become the highest selling nootropic supplement on the market. However, some people have been hesitant to jump on board, having been burnt before by buying new products with outrageous claims that don't translate into real results. So the question emerges: to buy or not to buy? Here we take an in-depth look at Onnit, the company that developed Alpha Brain, and consider the validity of the claims they make about Alpha Brain. Ultimately, we conclude that Alpha Brain is not your average overhyped supplement – backed by reliable scientific evidence and plenty of user testimonials, this nootropic stack is providing real results that allow normal, healthy people to optimise their performance in day-to-day situations.
A Little More About Onnit
Aubrey Marcus started Onnit in 2010 in Austin, Texas with the goal of making "the best Earth-grown nutrient-based supplements in existence." The core aim of the company is "Total Human Optimization" through a combination of healthy diet, effective training, good habits – and appropriate supplementation. To this end, Onnit has not only created a wide range of supplements, but also acquired and launched many subsidiary companies, including Black Swan Yoga, De Franco's Gym at the Onnit Academy, Onnit Café, and Onnit Food Truck.
A big difference between Onnit and other similar companies is not only their holistic attitude to health, but their commitment to providing their customers with high-quality, clinically proven ingredients. They go above and beyond to find natural nutrients that other companies may neglect, and to find – or if need be, commission – clinical trials to back up their efficacy. In fact, they are so confident that their products really work that they offer a three-month money-back guarantee.
Onnit has developed a dedicated following since its launch in 2011, including many high-profile sportspeople. In particular, Joe Rogan is a strong advocate of Alpha Brain – in fact, it was he that suggested to Aubrey Marcus that Onnit develop a nootropic product.
Alpha Brain – a Nootropic with a Difference
Alpha Brain's innovative, balanced combination of 11 natural ingredients works synergistically to provide a range of cognitive benefits. Part of its popularity stems from the fact that many people want to experience a range of nootropic supplements without having to buy (and take!) each one separately. And unlike some other combination supplements, each capsule contains a high enough dose of each ingredient to be effective. It is hardly surprising that in only a short period it has come to completely dominate the nootropic market.
Most people taking Alpha Brain report feeling much more focused and mentally sharp with higher energy levels and even better learning and memory performance. In addition, many of its ingredients have been shown to promote long-term brain health, even preventing or reversing are-related declines in cognitive function. As if all that weren't enough, Alpha Brain also has stress-relieving properties and can improve sleep quality and dream clarity.
Where to Buy Alpha Brain
Alpha Brain is available online from several online marketplaces including iHerb and eBay, but the best place to get Alpha Brain is from the source – Onnit Labs. By buying it directly from the company that manufactures it, you can be sure that you are receiving the genuine product. In addition, you will be protected by a three-month money-back guarantee if you don't get the results you are looking for – and they don't even ask you to send back the product.
While Alpha Brain is a little on the expensive side, when you put it into perspective it is not a high price to pay for consistently improved mental performance. A month's supply (30 to 90 capsules, depending on your dosage) will set you back between $35 and $105 – but then, a month's worth of coffee would cost about the same, with less benefits and more side effects. Not only that, but if you add up the individual costs of purchasing the many ingredients of Alpha Brain separately, it almost starts to seem like a bargain!
Alpha Brain is available in a range of quantities:
30 capsule bottle: $34.95
Two 30-capsule bottles: $59.41
90 capsule bottle: $79.95
Discounts are sometimes available when you buy other products from the website, for returning customers, or as part of a promotion.
The Bottom Line
Alpha Brain is possibly the most effective, highly-researched nootropic stack available. It is different from so many other combinations out there, in that it has been tested in double-blinded clinical trials, each ingredient is present at a therapeutic dose, it contains no synthetic or artificial ingredients, and it is backed by Onnit's satisfaction guarantee. Give it a try – you won't be disappointed.
Onnit's Other Products
A wide range of supplements, foods, fitness products and apparel are available from Onnit's website. Among their most popular are: